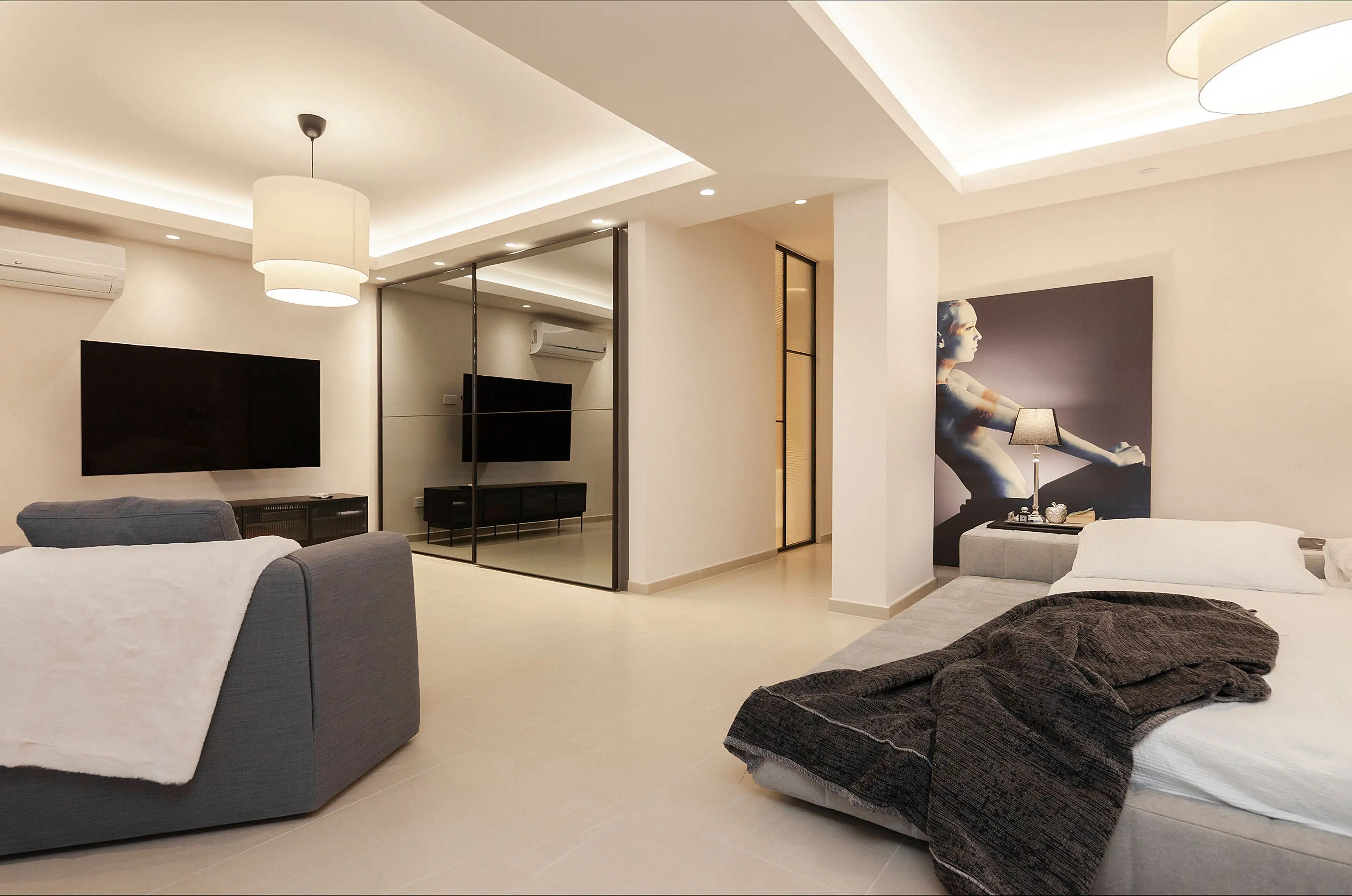 helping you design spaces that evoke emotions and enhance your quality of life.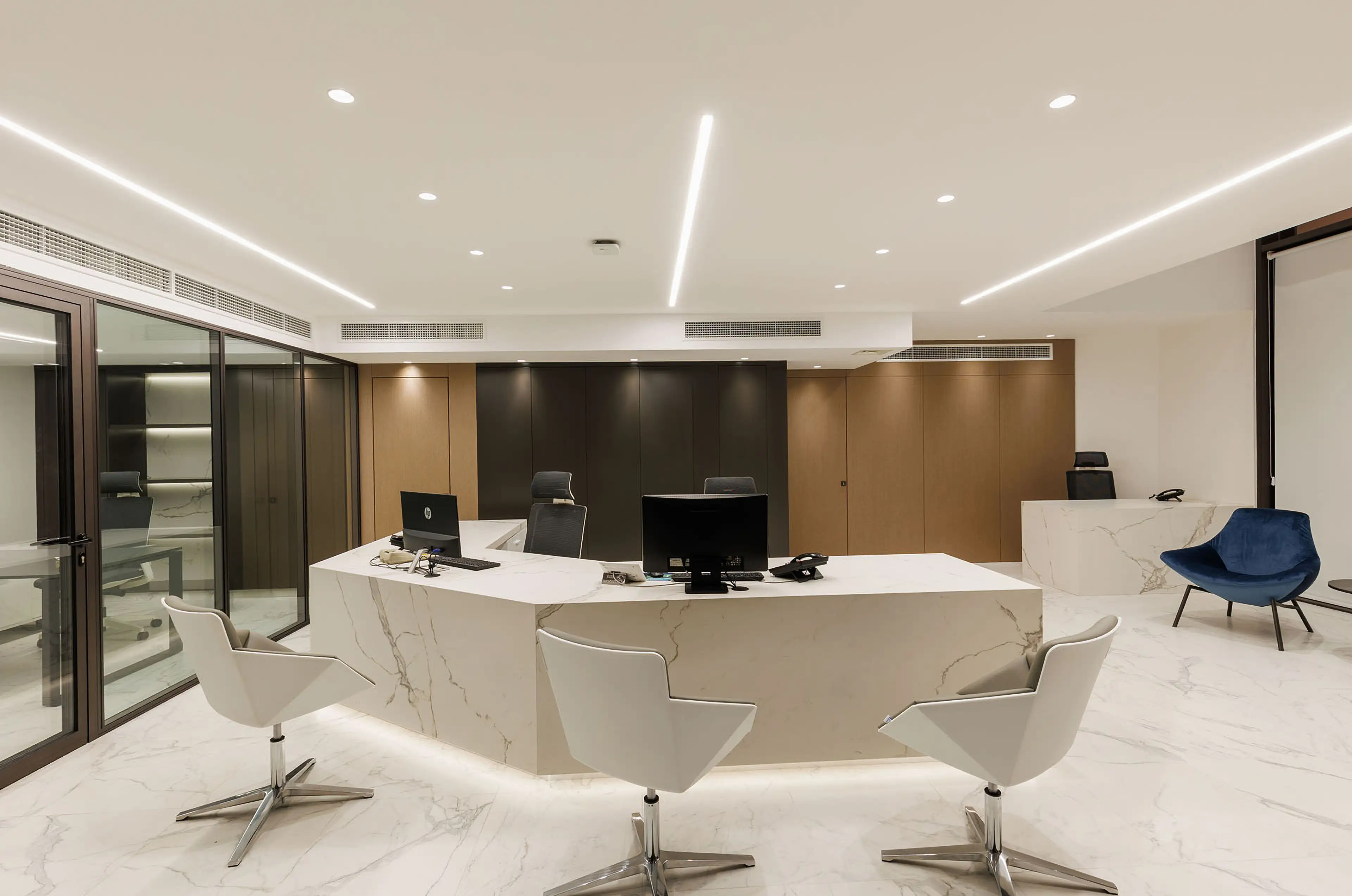 simplicity, elegance, and a lack of trends, ensuring that it remains relevant and stylish for years to come.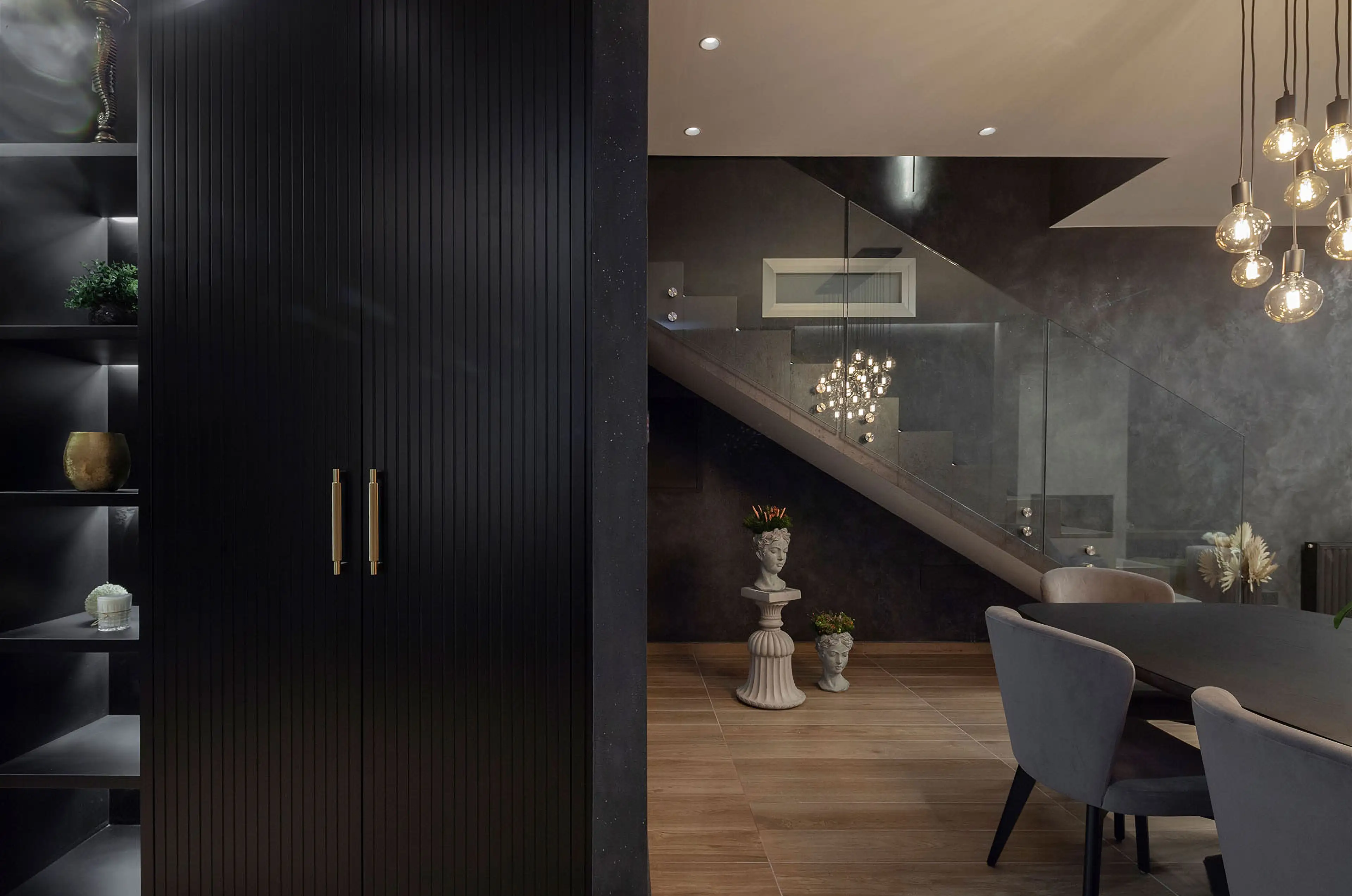 faster than it adds cost.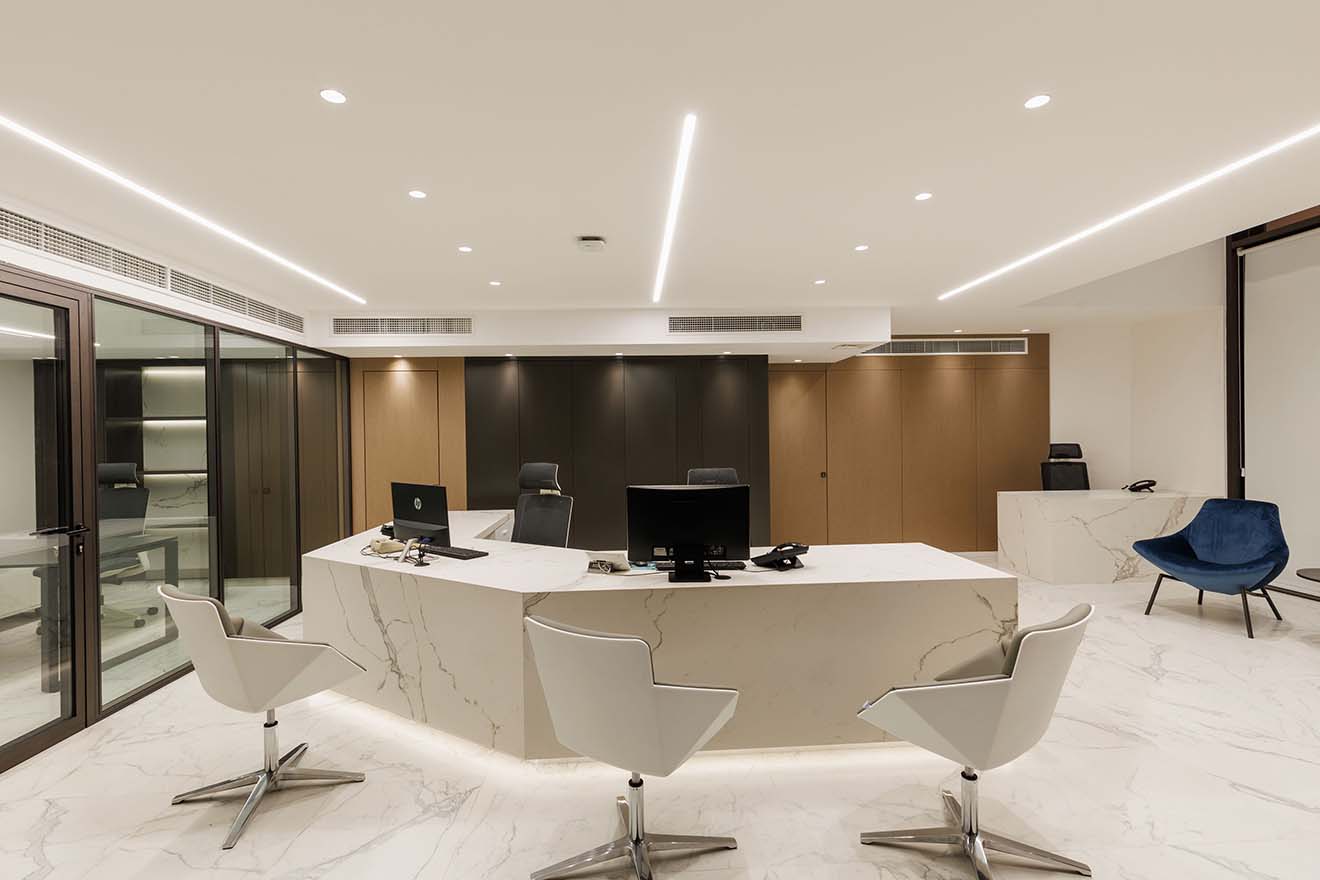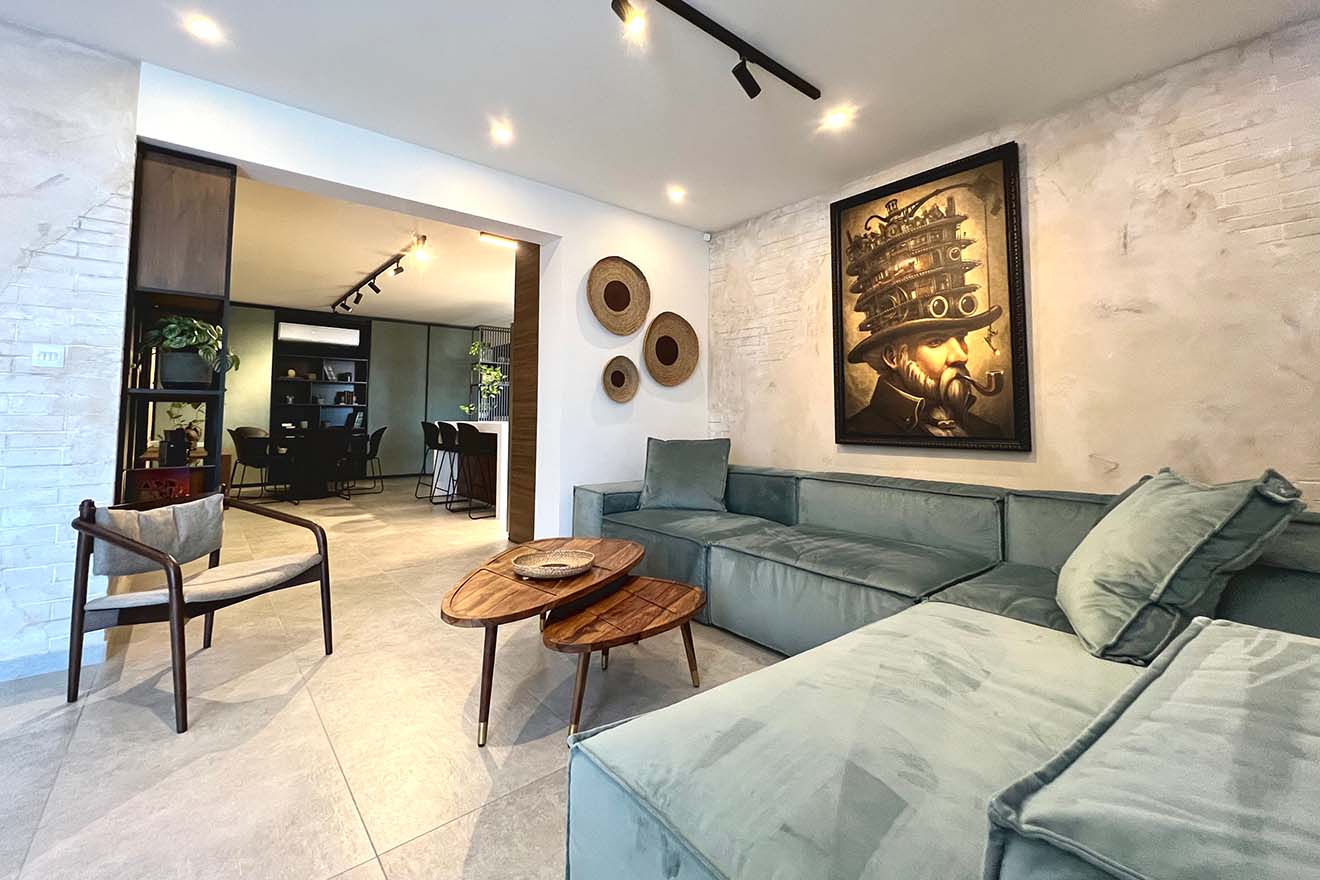 The practice specializes in high quality interior design, for residential and commercial projects. Our approach to interior design is not superficial or purely for effect. As a practice, we seek foundation in the basics of human life (the client) and nature (the site/ environment). This inspires our designs and how we create spaces.
Through a continuous and careful dialogue with structure, details, material and order, we seek a holistic and tectonic approach in realizing the architectural ideas. We strive to create interiors that are powerful and with soul.
Services Improving efficiency & productivity, we deliver the highest quality customer service.
Our services
See what our clients say about us.
Testimonials
Η ομαδα του Animalcare λεει ενα μεγαλο ευχαριστω στην Ειρηνη Παπαλουκα για την πανεμορφη διακοσμηση της κλινικης μας ! Εισαι σπουδαια γιατι με εναυσμα το παθος και τον ενθουσιασμο σου γι αυτο που κανεις μετατρεπεις καθε σου ιδεα σε εργο τεχνης που μας φτιαχνει καθημερινα την διαθεση!
Where do I begin! It was only last summer when a huge project was started. The 100% renovation of my apartment. Nearly a chaos in all aspects...stressed but happy. However, the result is beyond compensating, firstly due to the magician Irini Papalouka Interior Architect / Environmental designer, my dear friend and the best interior ever! Creativity, imagination, being cool when obstacles occur are some of the attributes I like on you my dear! It was also a blessing that our ideas were nearly 100% aligned. I cannot thank you enough for transforming my apartment into a warm place that I enjoy every minute living in....my home I am 40 and knowing that my renovated place will most probably be my home for many years to come has made the renovation a project of vital importance. Thus, trusting the project in the hands of Irene was the only way to transform it into a wonderful reality that is empowered with style, comfort, elegance and the precious feeling of BELONGING. Irene has the charisma of staying calm and prudent when things get nasty (and they always do, right?), reinforcing the feeling of security and trust that problems WILL be overcome and the result WILL be the desired one. Passionate, always updated with the latest trends and at the same time ensuring that your personal taste and character is reflected in the end result. I can honestly say that I am blessed to have met her, entrusted my home to her, and have her as a friend since she is also a cool fellow to be with!
Λοιποοοοοοον: Γνωρίσαμε την Ειρηνούλα μας μέσω του πατέρα της, όταν αποφασίσαμε να ανακαινίσουμε το σπίτι μας λόγω των πολλών προβλημάτων υγρασίας που αντιμετώπιζε. Αρχίσαμε πρώτα ανταλλάσοντας emails στέλνοντας μου δουλειές που είχε κάνει μέχρι εκείνη τη μέρα. Ομολογώ εντυπωσιάστηκα από το πρώτο μας κιόλας email. Κατάλαβα ότι πετύχαμε λαβράκι. Φυσικά, χωρίς καν να το σκεφτώ, την κάλεσα στο σπίτι μου, να το δει, να συζητήσουμε πάνω κάτω τι θα ήθελα να γίνει και να μου δώσει προσφορά. Εδώ το μεγάλο μου παράπονο είναι ότι δεν μου τα έκανε όλα δωρεάν (χαχαχαχα αστειεύομαι). Γνώριζα περίπου τι χρεώνουν αυτοί οι interior designers, αλλά Ειρήνη μου εσύ δεν ανήκεις εκεί. Η τιμή της Ειρήνης μας ήταν σε πολύ λογικά πλαίσια και καταλαβαίνετε μόλις είδα την προσφορά κλείσαμε αμέσως( με μια μικρή έκπτωση, παζαρευκεται χαχαχαχα). Αρχίσαμε την ανταλλαγή των τρισδιάστατων σχεδίων για το πώς θα είναι μέσα το σπίτι μου και πως έξω. Δεν περίμενα τόσο όμορφα σχέδια. Εντυπωσιαζόταν όλη η οικογένεια με τα νέα της σχέδια, όπου ο μικρός μου γιος , αποφάσισε τότε, πως θα ήθελε να γίνει και αυτός designer όταν θα μεγαλώσει (χαχαχαχα). Δεν μένω όμως μόνο εδώ , δηλαδή στο φυσικό χάρισμα που της έδωσε ο Θεός, δηλαδή να αλλάζει και να ομορφαίνει τις ζωές των ανθρώπων δια μέσου των σχεδίων της. Όχι έχει και άλλα προσόντα.Πάνω από όλα είναι και άνθρωπος. Προσιτός, πρόσχαρος, δεν τσακώνεται με κανένα (επιμένει φυσικά πολύ στο να γίνει το δικό της-ουφφφφ ευτυχώς διότι αν άκουγε τα δικά μου θα έκανα το σπίτι πάλι χάλια) , και πάνω από όλα είναι αληθινή. Δεν έχει τίποτε να κρύψει. Τελικά το σπίτι έγινε ένα κουκλί, έγινε πιο λειτουργικό, πιο ζεστό, πιο οικείο προς μία πολύτεκνη οικογένεια, και αν και πέρασαν μερικά χρόνια από το πρώτο μας email , δεν ξεχνούμε αυτόν τον άνθρωπο που ονομάζετε Ειρήνη. Δεν θα ξεχάσω τα λόγια της όταν πρωτοήρθε σπίτι μου: «Εγώ όταν δουλεύω με τους πελάτες μου τους βλέπω πρώτα σαν φίλους και συνεχίζω να τους έχω φίλους και μετά το πέρας της δουλείας μου». Έτσι και έγινε. Αν θα την σύστηνα σε κάποιον άλλο; Μμμμμμμμμμμμμμμμμ μα το έκανα ήδη, πριν καν τελειώσει το δικό μου σπίτι. Ειρήνη μας δεν ήταν τυχαία η συνάντηση μας. Σε ευχαριστούμε.
An excelent interior designer and an excellent person! Irini is an experienced designer with amazing and original ideas! From our first meeting she realised what i wanted. She gave me a lot of options to choose from and we ended up to our design.. Our house was transformed into something totally different!! highly recommended!
When looking for an interior designer, I came across a few but Irene was the only one who made me say "wow!", when looking at her work. She gave me ideas/solutions that I could have never thought about and she managed to meet my style and needs to the maximum. She was always patient and calm, hardworking and willing to help. The amount and quality of work she put into transforming my house into a dream home is priceless. I recommend her without any hesitation as the best interior designer! Irene thanks for your professionalism, enthusiasm, patience, creativity and I am proud to call you my interior designer!
Irini came on board as Interior Designer during the renovation of our 4500 square foot holiday home in Aphrodite Hills in 2020. Throughout the entire project, her knowledge and expertise was invaluable. She confidently and thoroughly communicated with the Architect, Contractor, Engineer, Electrician, Plumbers,Vendors and retailers - advocating for me with full understanding of my personal needs. She held my hand from step one of the design process, assisting me with choosing structural elements for the home including flooring, doors/windows, carpentry, bathroom fixtures/accessories leading to her creation of electronic (autocad???) drawings ultimately assisting me with interior and exterior elements best suitable for the spaces. She created and subsequently executed the timeline set forth with ease - putting MY mind and heart at ease. Most importantly, as a new resident of Cyprus, Irini introduced me and accompanied me to furniture and fixture stores where she was always greeted by name and a huge smile! I am utterly confident in referring Irini and her Interior Design prowess to anyone creating the place they call home!
See what the pros say about us.
Accolades